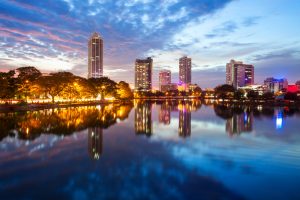 What if I told you, that regardless of what your mood is, I've got the perfect spot for you? That despite your personality, that there is a place that will cater to your every need? Be it for your moments of introversion, or when you feel like a fully-fledged extrovert. Regardless of whether you're slumming it on a low budget or feel like treating yourself to the very best.
Colombo, has it all.
The versatility of this beautiful city is often under- appreciated. Most of our lives revolve in Colombo. Be it work, school, university, meeting friends, shopping, splurging on food, doctor's appointments, etc. And most often, we find ourselves looking for options on ways we can kill time, till it's time for us to head to our next destination. So let me take you on a journey around the city, and familiarize you with every nook, so that you realize that despite your personality traits- that this is the spot for you.
Are you an aesthetic and artsy dreamer, who sees beyond the mundane? Then the new Museum of Modern Art will be the place of your dreams. It will tickle your love for art, and leave you deep in thought and wonder. If you'd rather pass time by taking a jog down history's long winding path, then the Colombo Museum is your place to go. Or if you simply want to wind-down, drink a cup of coffee, read a book or even finish off an assignment- the list of coffee shops is endless. Be it Whight & Co, Java Lounge, Coffee Bean, Commons Coffee Shop, Tea avenue, The Cake Factory- Colombo is indeed your oyster.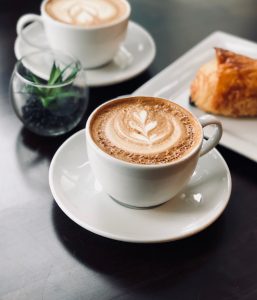 If you're one with the nature, and you find serenity in the beating waves- then you're in luck, because Colombo has its ranges of beaches to offer. There is a sense of nostalgia for almost anyone, at the mention of the Galle Face Beach. Flying kites, blowing bubbles, watching the sunset, devouring isso wade or eating from Nana's. It's never an evening spent wrong when hanging around this place. Or, if not, head on over to the Wellawatta Beach, which is now popularly trending on Instagram as "Its Wella Beach". It now turned into a place that the community gathers to for their morning jog, to clean the beach, watch the sunset and even to take pictures against the new "Insta-Walls". Colombo now has its own "Insta-Beach". Or if you want to take a long walk and escape the hustle and bustle- head on over to Diyatha Uyana, to find your inner peace.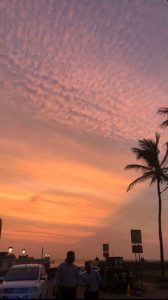 Looking to turn it up a notch? If you're looking for vibrant night-life, look no further than Colombo. If you just want to grab drink, catch-up with friends and just vibe to some good music-Hospital Street behind the Old Dutch Hospital, casually referred to as "Dutch", is the place to be. Either get fancy at Botanik at the Fairway Hotel, enjoy the great happy hour deals at Steuarts, or groove to the ultimate chill at Taphouse. However, if you're in the mood to dance all-night long, then Colombo is far from short of clubs with great music.
If your personal identity is synonymous with "foodie", then you're in for a treat- quite literally. Got a massive sweet-tooth? Dive in to the scrumptious delights at Butter Boutique or Hyve. Watching your waist line? Grind, Café Kumbuk, Café Nuga, Life Food, Calorie Counter, Superfood café are nothing but a few options! Want to relieve all stress by biting into the juiciest burger? Try Street Burger, Fazly's or most cafes! And have you really even enjoyed Colombo, if you haven't had the Iced Milo and Cheese Kottu at either Pilawoos or Plaza. Some things in life are mandatory, and this certainly tops that list. Regardless of your palette, you will find an array of options to satisfy your every craving
Colombo truly is for everyone. With bustling shopping malls in the form of Colombo City Centre and One Galle Face, which also come with great cinema facilities, it really does not disappoint. Also, if you are ever in the need for the most random thing that you feel you won't find anywhere, stress no more! The streets of Pettah is a wish-granting Genie, where you will not fail to find absolutely anything!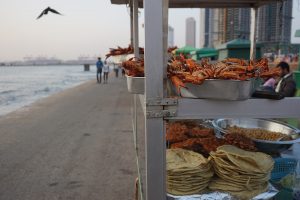 So "I'm not in the mood" and "this is not for me" is no longer an issue. Colombo, with its versatility, will serenade you to fall in love with it. It's a perfect fit for your every need, and will tolerate your demands better than any Valentine you'd find!
By: Shawnae Algama