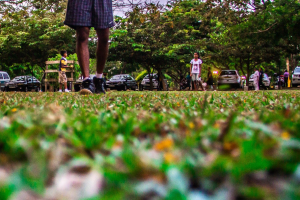 Picture this; your alarm buzzes in the morning, you wake up with a sense of urgency. A mad rush to get up, get ready and get going – just to beat rush-hour traffic. A hasty cup of coffee for breakfast, and your day begins. The next thing you know, it's lunch hour and you look for the easiest option: takeout or delivery. Food with additives and processing and goodness knows where the produce was sourced from. The work day ticks and tocks on until it's time to clock-out. You brace yourself for a long journey ahead, made longer by vehicles sitting bumper to bumper. You reach home and the day is gone. And you're too tired to eat so you just go to bed.
You know this is not just a one-off incident, this is the basic cycle of anyone travelling into Colombo for work. The repercussions of this lifestyle take a huge toll on your physical and mental wellbeing. Other than finding work outside the country's most business-driven city, your most realistic option may be to move to Colombo. Picking an apartment in Colombo is the most economic decision you can make in the long run too. And here are a bunch of other reasons:
Wake up to a relaxed cuppa and wholesome breakfast.
Return with enough time to whip up a home-cooked meal.
Sneak in a mid-week date. Catch a late-night movie.
Discover time for exercise.
Instead of rushing about trying not to get late, enjoy a brisk walk at Viharamahadevi Park or Independence Square, attend yoga sessions at any of the many centers in Colombo.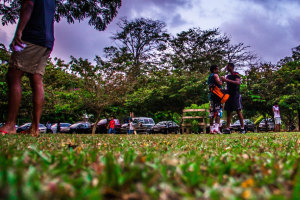 Don't be limited by distance when the ability to transform your quality of life is just a few kilometers away.